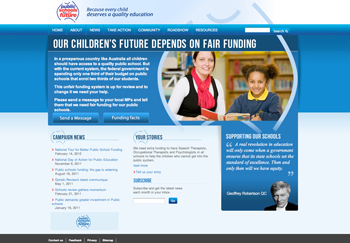 NSW Public Schools - For Our Future
Indicative of a campaign site. Targeted message and call to action. This site is designed to specifically draw attention to the funding needs of public schools and get people engaged with the campaign.
Don't raise the Dam is a similar campaign site developed by MountainRiver CMS.