MountainRiver CMS provides membership solutions from allowing people to sign-up for a variety of subscriptions to, self service updating of details through to working with organisations to engage online. 
Memberships and Subscriptions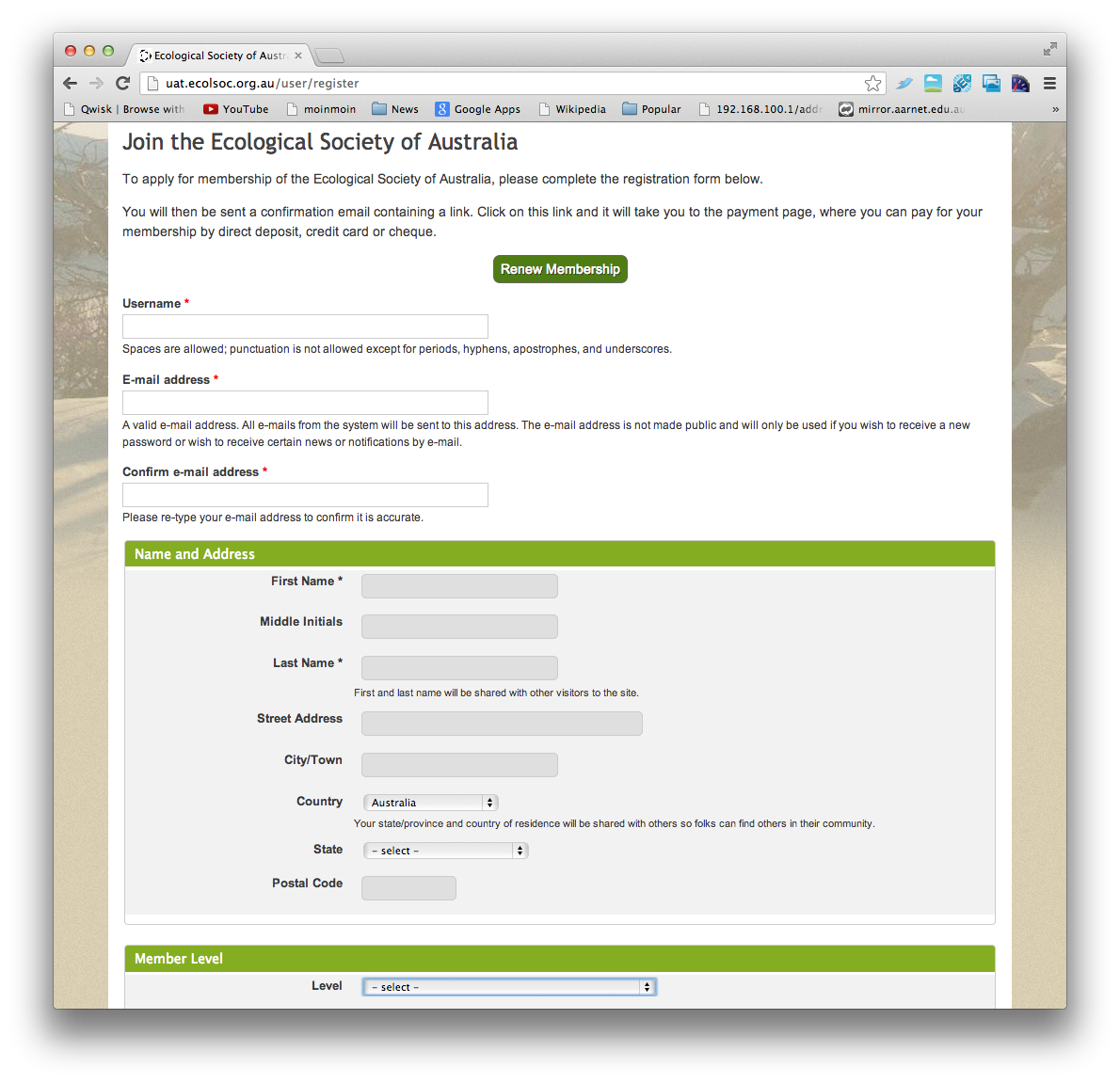 MountainRiver CMS uses the well thought out, popular and effective CiviCRM solution. The Ecological Society of Australia and Colong Foundation for Wilderness are examples. We have also closely worked with unions such as the NSW Teachers Federation. 
CiviCRM provides a set of rules for various membership types and expiration. CIviCRM capabilities statement.
CiviCRM provides great solutions for sending electronic mail or printing labels for memebers. CiviCRM has a range of localisation solutions and can support sophisticated fundraising efforts.
Best Practice: get people's subscription details and payment and ask for details as they are needed.
Membership Self Service
Encourage people to update personal details. Avoid double handling and barriers to having up-to-date information.
Membership self service can be used to update postal details for mailing efforts, email addresses for electronic communication or other details as needed for the functioning of the organistion.
CiviCRM in maintaining member details can be coupled with the web content management system Drupal to provide a seamless profile, webform and CiviCRM form experience to members.
Membership self service is a useful second level as members now have accounts in the system and are practiced in logging on.
Collective Promotion
People will become members of membership organisations in order to: 
Be professionally associated with the branding of the organisation. For example 'I am an accredited ... who is a member of ...'. 
Develop professionally. Whether that is via formal resources or via networking and learning from peers. 
Support the progression of the industry in which they practice.
In supporting the progression of the industry, MountainRiver has tools that allow members to collaborate to promote organisation issues and collaboratively develop submissions. Paricularly powerful for professional organisations is our 'Collaborative  Submissions' tool, a form of media management solution.
Professional Development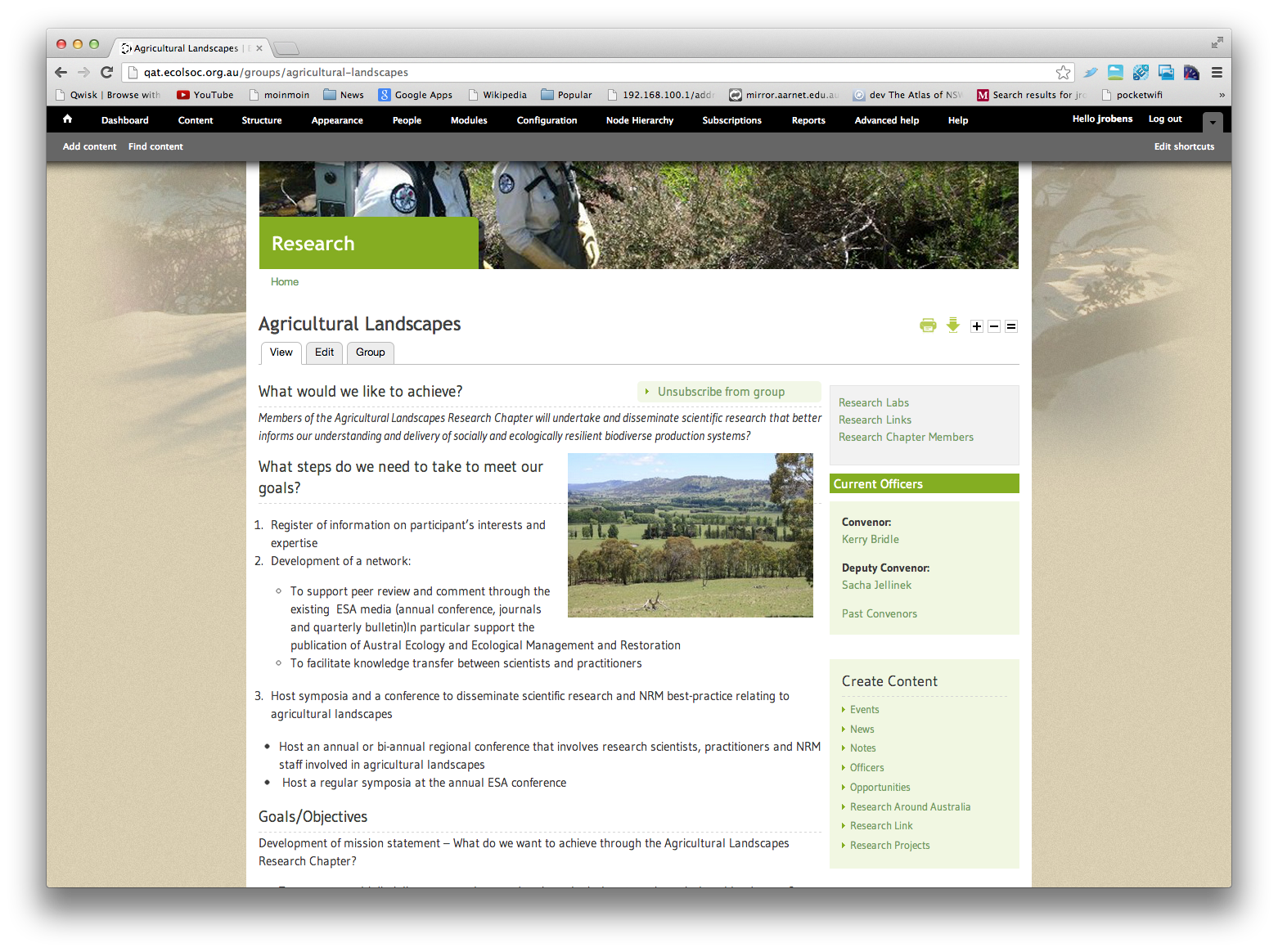 People may join a membership organisation in order to develop professionally. This may be through collaborating with other professionals in professional work or through networking opportunities.
MountainRiver CMS used the Drupal Groups functionality to support 'Research Chapters' for the Ecological Society of Australia. This tool allows ecologists to share notes on professional topics, organise field trips and has a project tasking tool.
Personal Promotion
People may join a membership organisation to develop their own professional 'branding'. Whether this is: 
By being associated with and/or being vetted by an  organisation of some standing. 
Through being marketed by an organisation with greater reach. 
MountainRiver CMS can solve the problems, firstly through the membership solution, but also through member directories and allowing members to self publish to the organisations websites.
Managing a Membership Organisation
MountainRiver CMS has developed a range of great tools for managing a membership organisation. The meeting manager supports the running of meetings and record keeping. This can be purchased as part of a membership site or run by MountainRiver CMS as a service.