Meeting Manager is a sophisticated product that supports: 
Inviting people to the meeting and tracking attendance. 
Submission of agenda items and development of an agenda. 
Downloading of minutes and attached reports in a complete package for offline use during a meeting.
Meeting minute taking. Managing various types of minutes and tracking votes.
Capturing action items. 
Tracking completion of action items.
Publiication of minutes.
Video - Detailed Walk Through
Detailed Description
A detailed decription in screen shots.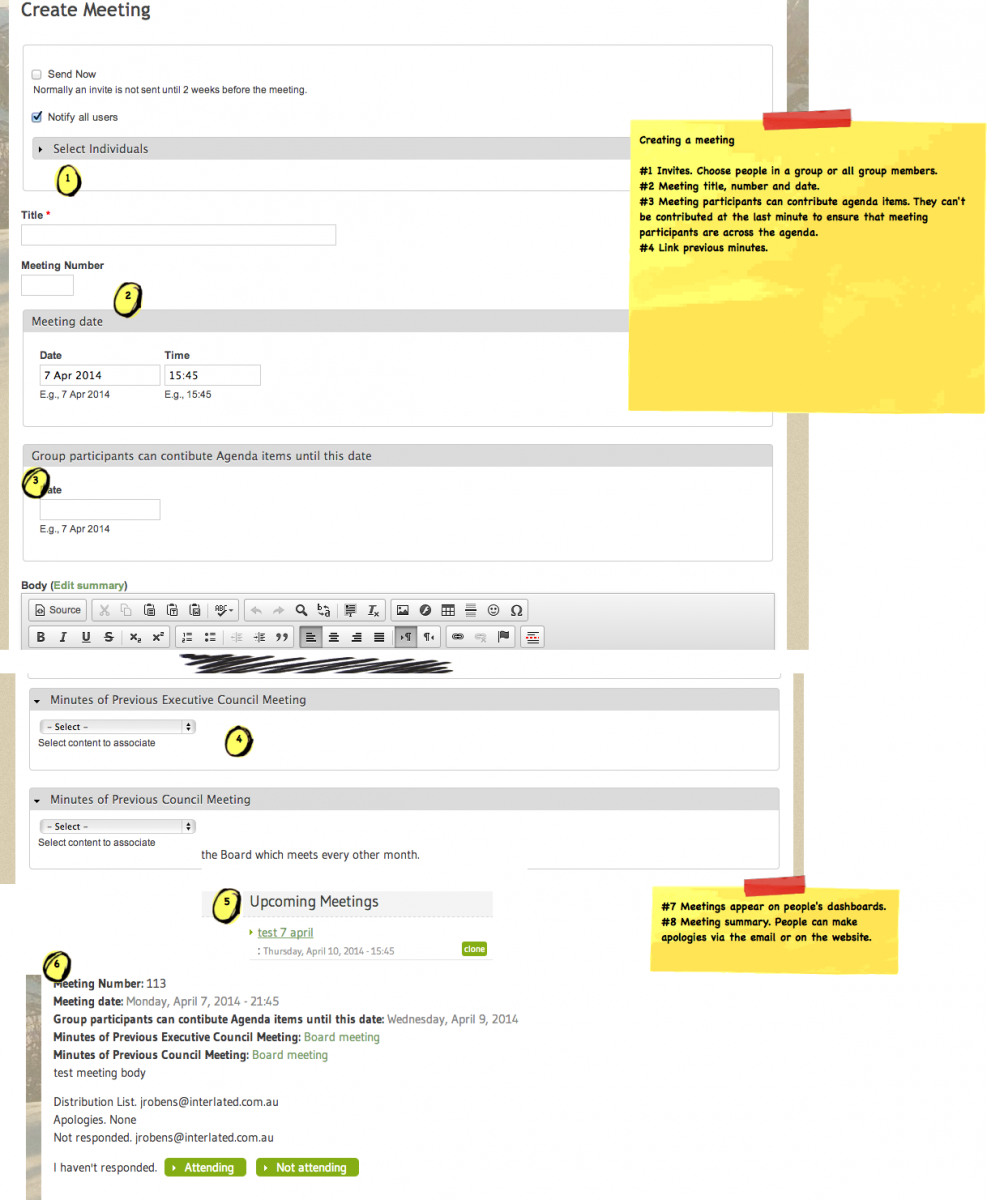 Adding Agenda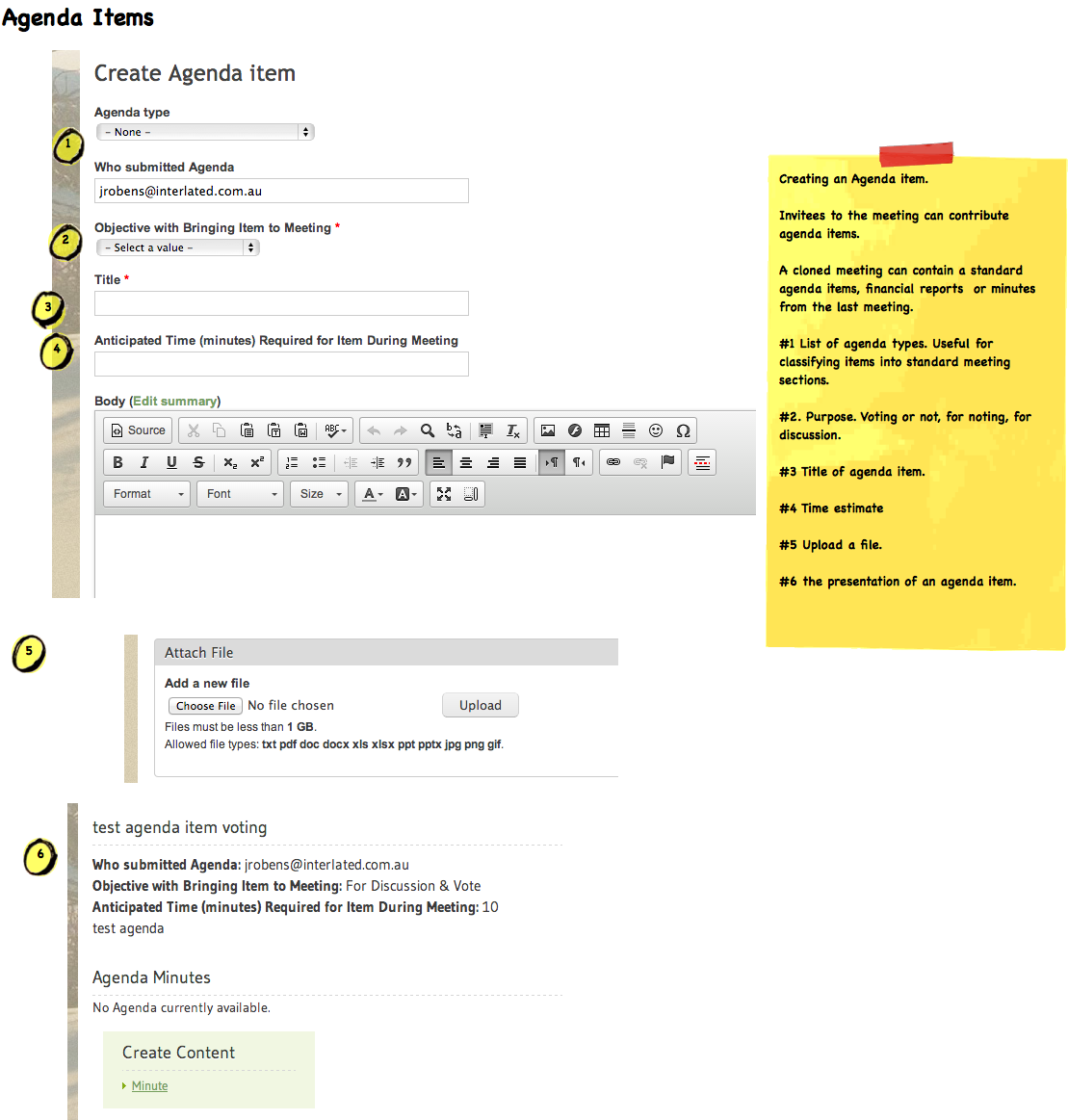 Meeting Minutes