Internal competition for the prettiest site of the year.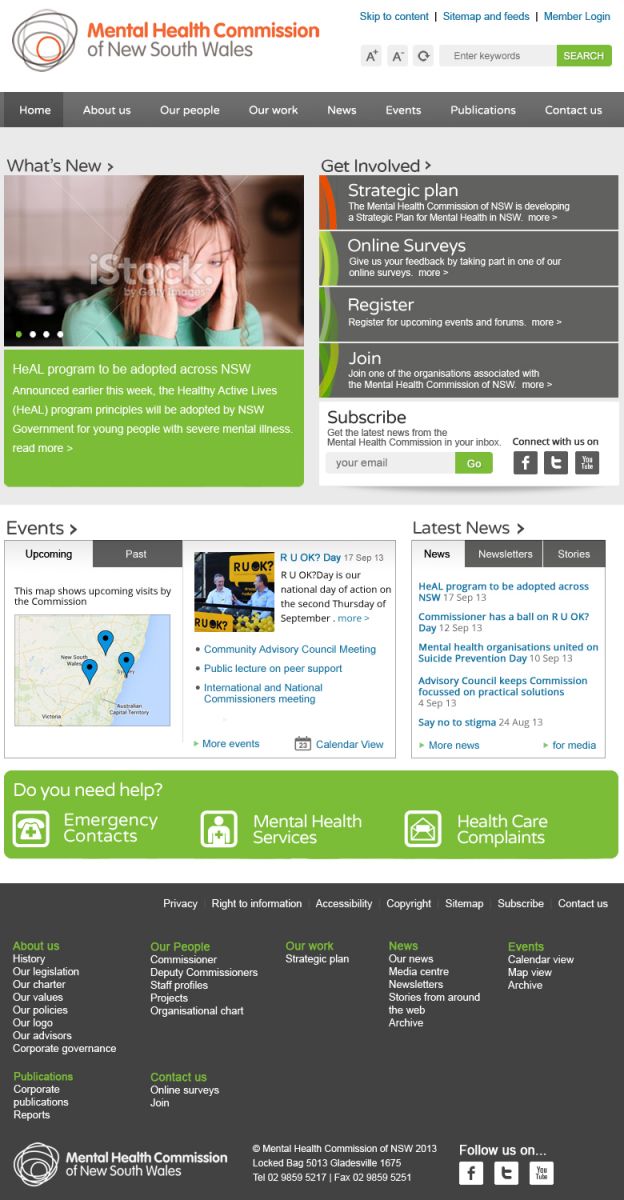 Anything relating to nature gives a lot of opportunity to bring out beauty. The Ecological Society photo competition clearly shows this as does Henry Gold's beautiful photos in the Colong Foundation for Wilderness site.
There were some very nice/professional graphic design jobs completed this year. MHC is one example that got a multi-format design treatment.
A MountainRiver CMS team members suggested YogaPass as a beautiful site and it is - although we didn't design it ourselves. Accommodation sites Bower Cottage and By Bondi Beach deserve a special mention.
Graphical v Minimialism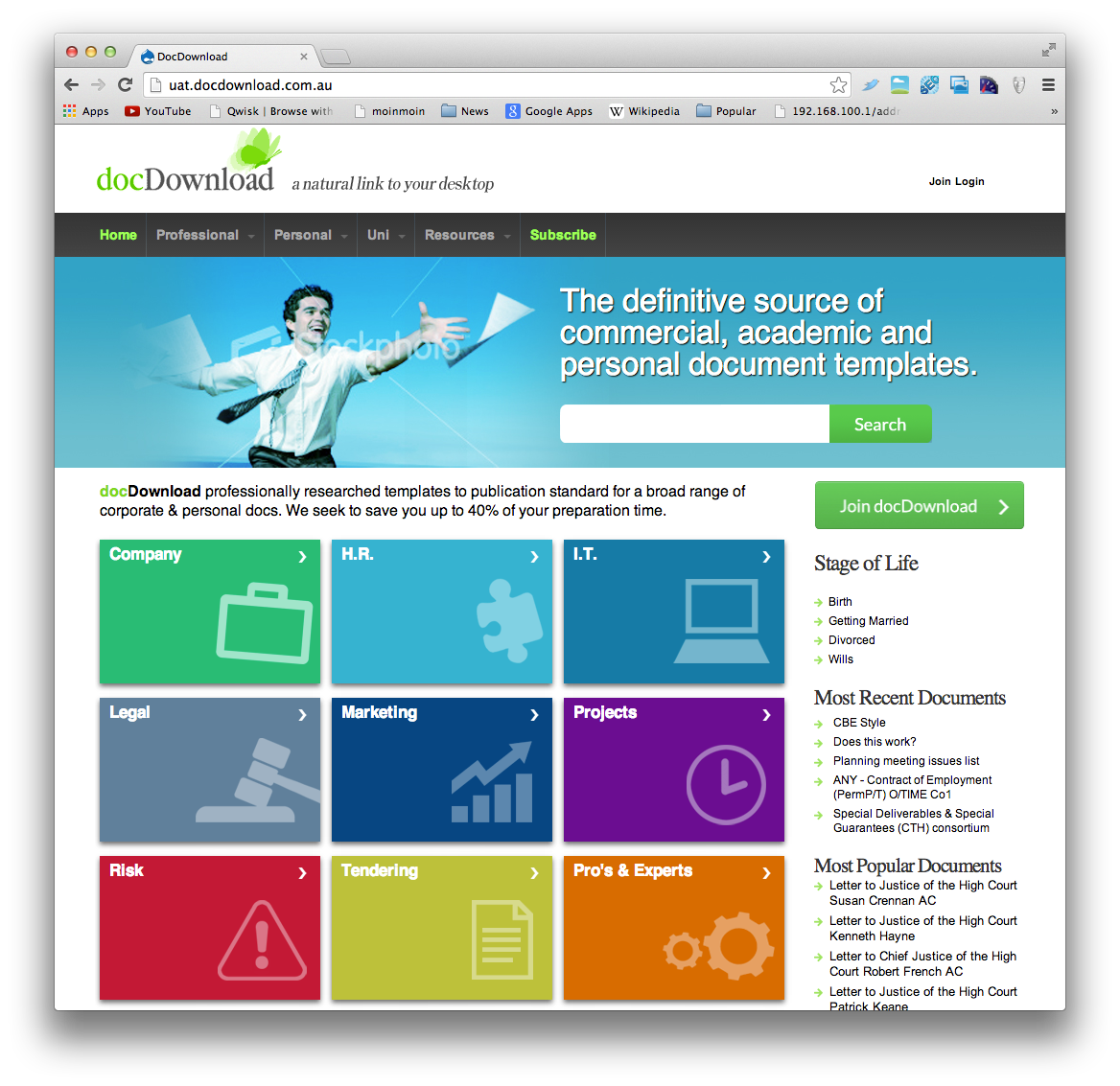 2013 was a year of image heavy sites. The minimalist - let the content do its work application style interface letting people access the site quickly and efficiently definitely has its place. The DocDownload theme under development does this beautifully.
Generally we built responsive sites this year. A big consideration in many sites was its ability to be viewed nicely on screen sizes from mobile size up to cinema size and be touch friendly. I am not sure this is a win for democratisation of the web and it is certainly only skin deep.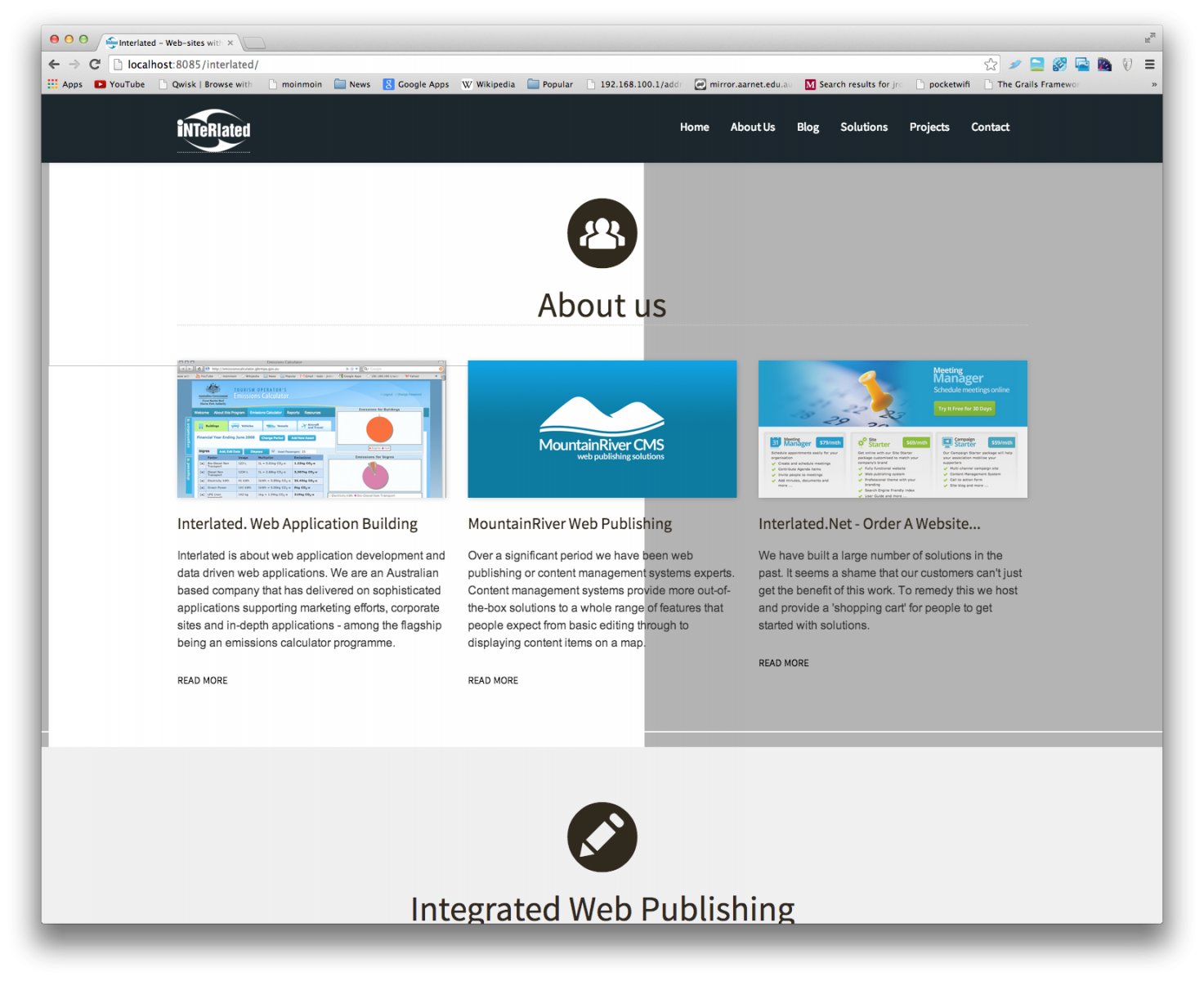 Flowing Layout
We have worked on interlated.com.au to develop a 'flowing theme' - still working on it.
We didn't come up with a quorum. We had 4 results, 1 not ours and in the end the coin came up heads 3 times in a row. Rikki votes for Bower Cottage Accommodation as a lover of bower birds, Martin says the Ecological Society of Australia is impossible to beat and John is voting for Kinaba. The Nature shots are great and we think it is a nice example of an image intensive site. Kinaba